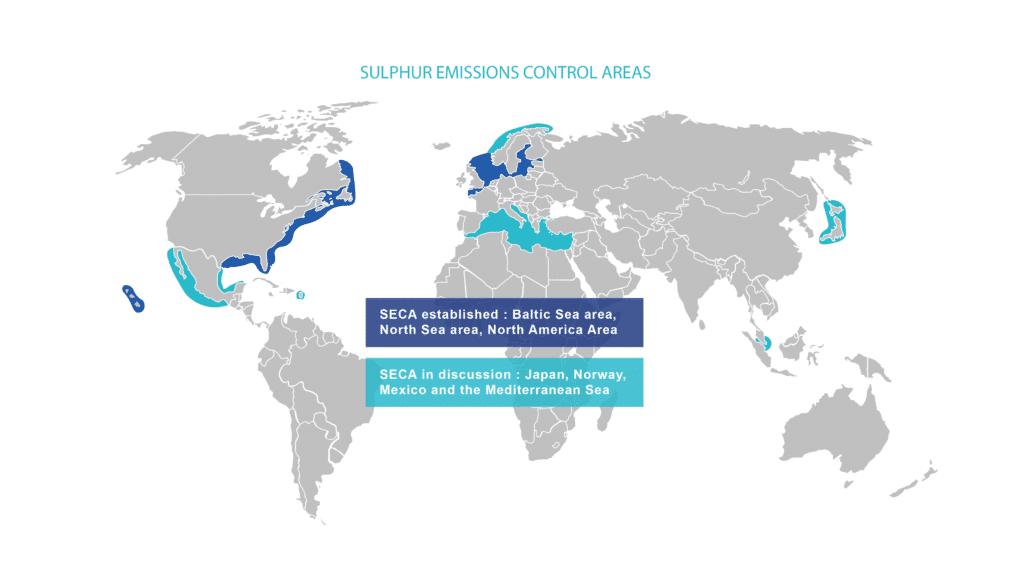 Context and Regulation of Desulfurization
From 1 January 2020, the limit for sulphur in fuel oil used on board ships operating outside designated emission control areas is reduced to 0.50% m/m (mass by mass). There is an even stricter limit of 0.10% m/m in effect in emission control areas (ECAS) which have been established by IMO.
The use of exhaust scrubber (or Exhaust Gas Cleaning system) to wash the exhaust gasses is playing a key role in tackling these new challenges. And for scrubbers operations, MH53S Mare is the best in class alkali.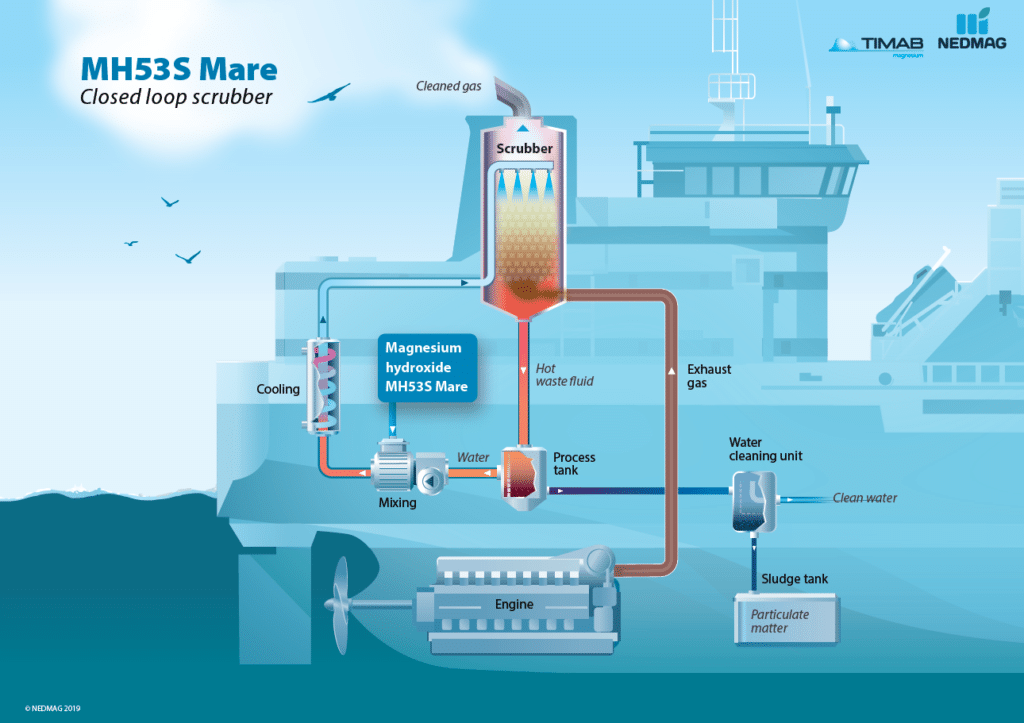 A Perfect Track Record for our solution MH53S Mare
is proven reliable long term performance since 2015
has been approved by a majority of the engineering companies
can be used for both new scrubbers and existing builds as a substitution of caustic soda
is used on board of many types of vessels such as Roro vessels, Ferries, Cruise ships, Container ships and bulk carriers.
MH53S Mare in closed-loop and hybrid scrubbers
In wet Exhaust Gas Cleaning systems, both closed-loop and hybrid scrubbers require an alkali for neutralization and scrubbing of sulfur oxides. MH53S MARE the safest and highly effective alkali for marine EGCS operation.
New or existing scrubbers can be easily adapted to the use of MH53S Mare. TIMAB Magnesium is working in close cooperation with ship owners and scrubber manufacturers to ensure proper implementation.
Choose a section below and read more details about our solution MH53S :